Our style captures the essence of who you are, preserving your memories in the most authentic way.
Your wedding is more than just flowers, decorations and music. Your wedding is about everything that makes your love unique. We strive to create one of a kind, emotion-driven films that truly tell the story of who you are.
The Ritz-Carlton Dorado Beach | Dorado, Puerto Rico
When Valeria took a leap of faith and moved to Austin, TX, she quickly found was she was looking for in her neighbor, Chris. This powerful love story shows us that fate truly loves the fearless.
Caribe Hilton Resort | San Juan, PR
Surrounded by family and friends from all over the world, olympic gold medalist Monica Puig and Nathan Rakitt were married in San Juan, Puerto Rico and had their incredible wedding at the Caribe Hilton Resort.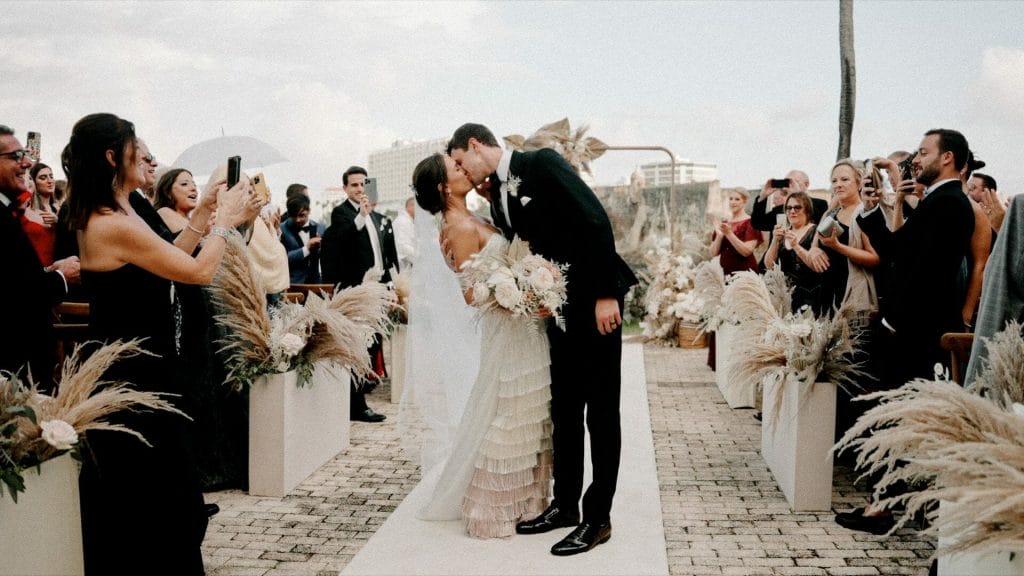 Vivo Beach Club | San Juan, Puerto Rico
Anita and Alberto had an incredible wedding day at Vivo Beach Club in San Juan, Puerto Rico. They met while Alberto was on a trip in Panama, and the rest – as they say – is history.
When unexpected rainstorms blew in on their wedding day, Alexandra and Carlos didn't let that stop them from sharing their light. The vows they shared with each other were full of hope, love and joy, and reminded us to always see the brighter side, even through the rain.
Starlene and Daniel celebrated their union at the historic Hotel El Convento in San Juan, Puerto Rico. Their incredible story left everyone in attendance in tears – including us.